---
Tram Ristorante ATMosfera ~ Thursday, April 27, 2017
We are fans of The Amazing Race around here, and just learned from watching it that Milan has a rolling Tram Restaurant.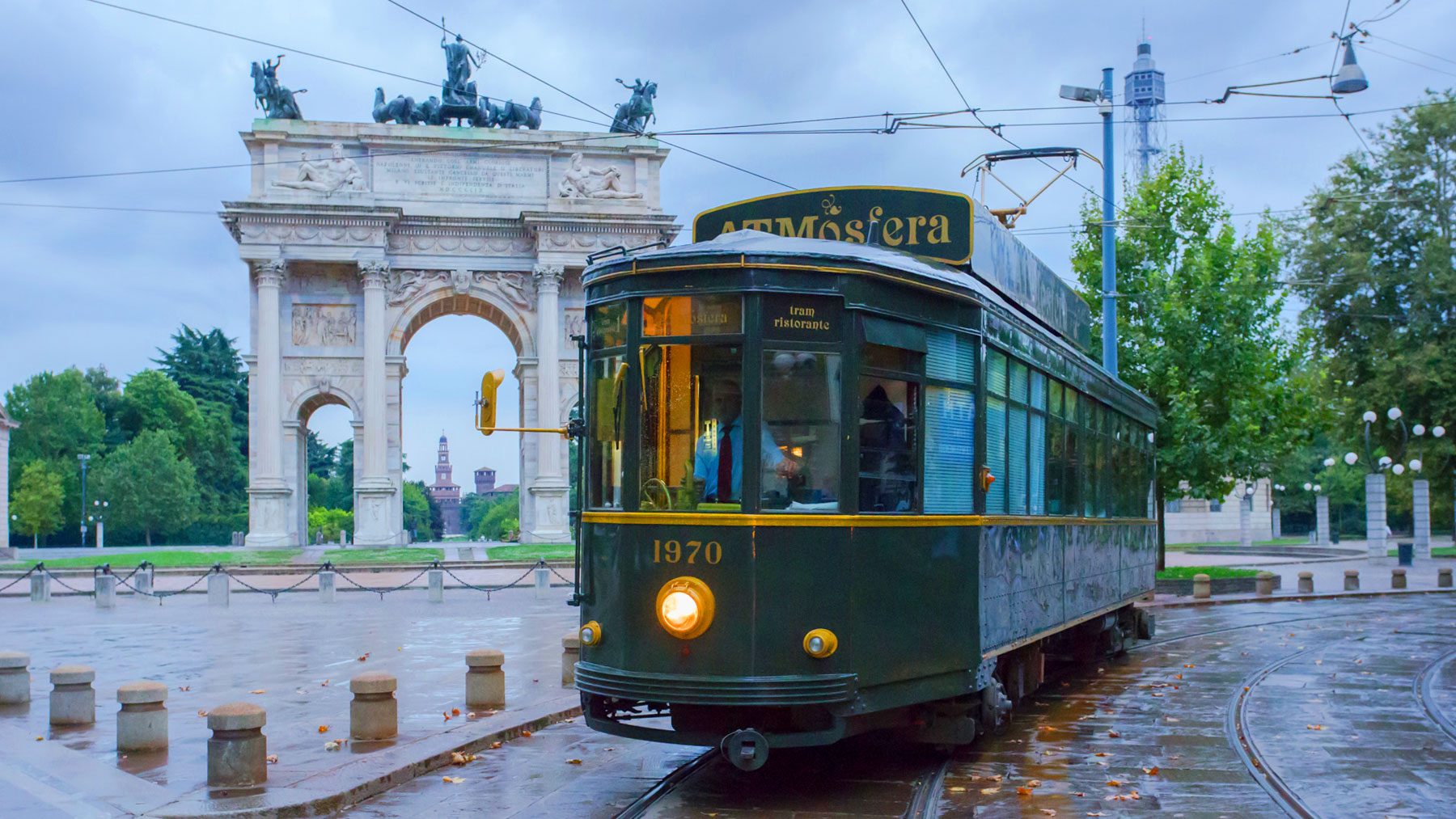 It looks like a classic Ventotto car, like we have on the F line, but spiffed up and outfitted for dining.
The name ATMosfera is a play on Azienda Trasporti Milanesi, Milan's public transportation agency.
direct link